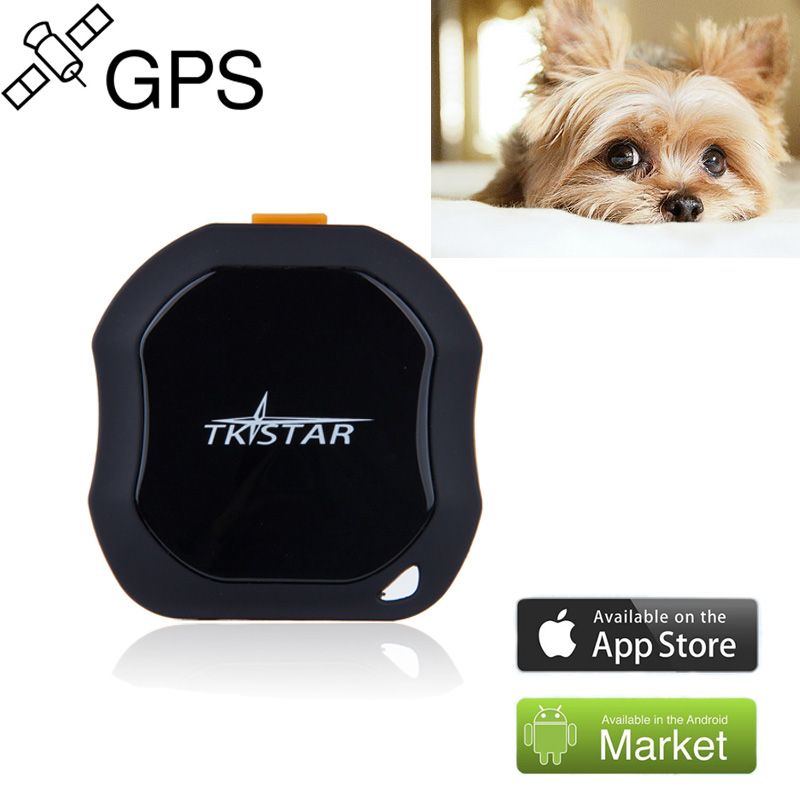 Our new Mini GPS Tracker is the perfect device for tracking what means the most to you. It supports 2G SIM cards for sending it's location via GSM or can even be configured to talk to your computer using GPRS. The Mini GPS tracker is small enough that you can hide it anywhere and with it's rechargeable battery and USB charging you won't need to worry about having it charged for when you'll need it.
Mini GPS Tracker bursting with features! Not only is our GPS tracker a lightweight, small and sleek design, it also boasts

100% brand new and high quality

Software that is supported by an Apple application (downloaded for free from iTunes) or Google Maps to ensure you can always monitor where the tracker is;

Accuracy within five meters via updates sent every five seconds;

The ability to replay one year of stored history

A waterproof design

A SOS system whereby if the SOS button is pressed, a "help me" text is sent to all authorised phone numbers and monitoring systems;

The ability to hear sounds around the tracker via cell phone (limited); and settings that can be pre-programmed to send a text message to authorised phone numbers if the tracker goes over the pre-programmed speed limit.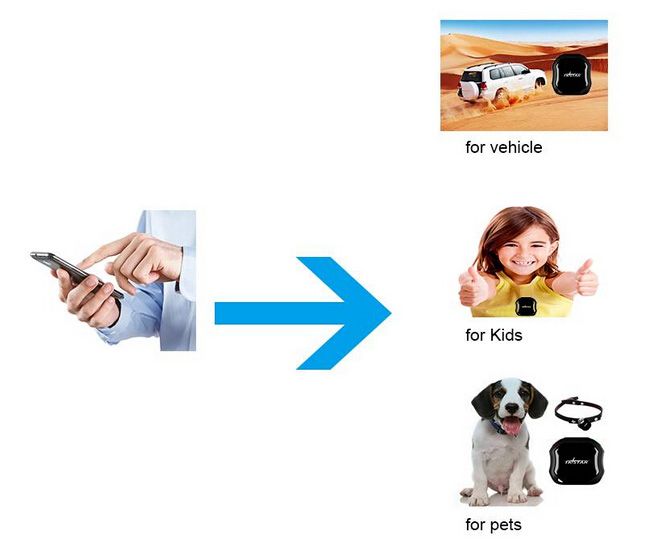 Feature
Possible applications for the tracker unit include:
Vehicle rental management or fleet management.

Outdoor sports.

Protect children, the elderly, the disabled, pets, etc.

Provide peace-of-mind for travelers by allowing tracking of suitcases and other important items while traveling.

Cord length: 53cm (not extended), ~100cm (extended)

Criminal tracking.
Specification
Waterproof level : IPX-6

Network : GSM/GPRS

Band : 850/900/1800/1900Mhz

GPS chip : UBLOX

GPS sensitivity : 159dBm

GPS accuracy : 5m (16.40 feet)

Time To First Fix :Cold status :35-80s

Warm status :35s

Hot status :1s

Car charger : 12-24V input;5V output

Wall charger :110-220V input;5V output

Battery : Chargeable changeable 3.7V 1100mAh Li-ion battery

Standby : 120 hours

Humidity : 5%--95% non-condensing

Dimensions :50mm x 50mm x 20mm (1.96 in. x 1.96 in. x 0.79 in.)

Weight : 50 g (1.76 oz )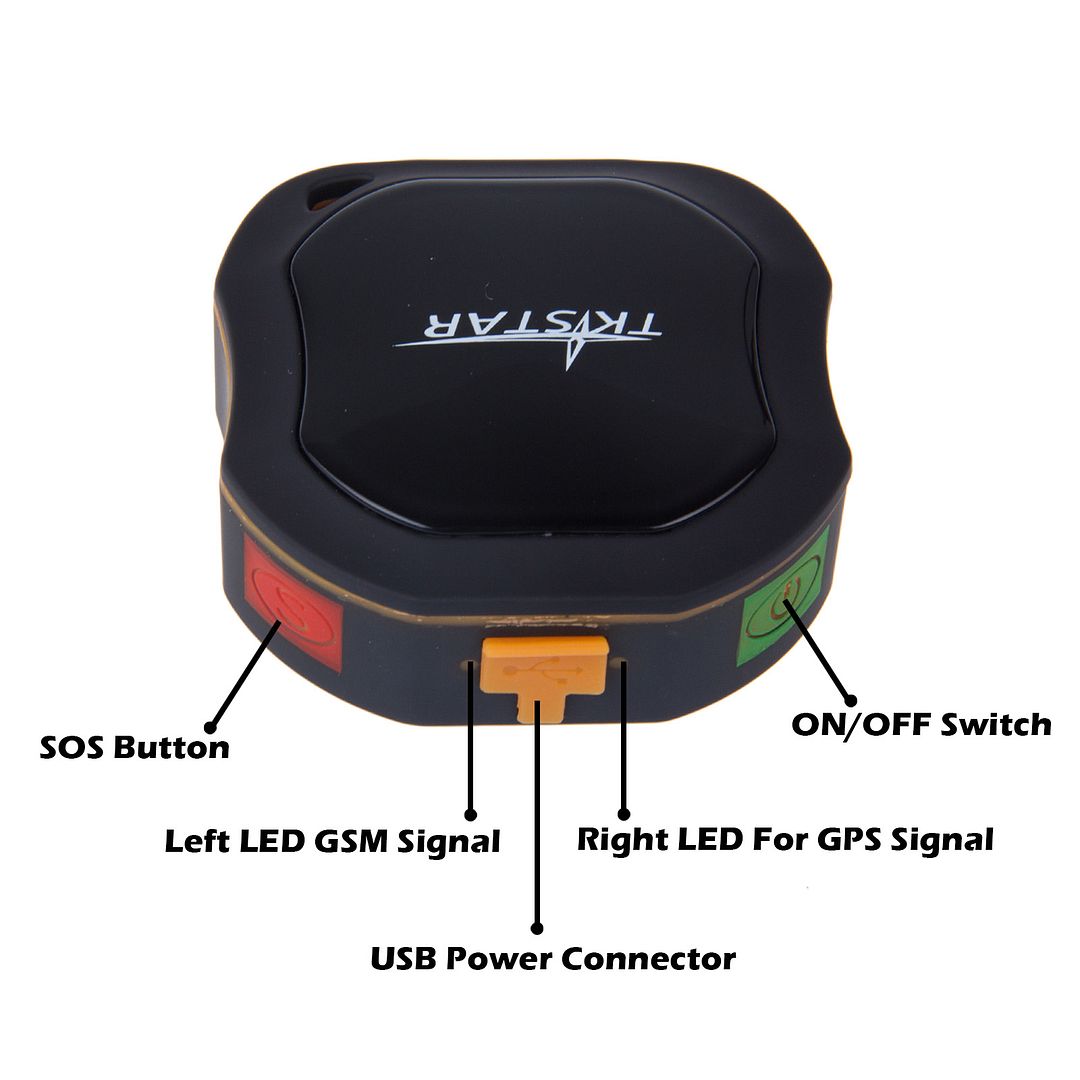 Package Include
1 x TKSTAR GSM/ AGPS/ GPS Tracker
1 x Charger
1 x USB Data Cable
1 x Manual for Users
1 x Screw Driver (for sim-card installation)
How it works on your phone?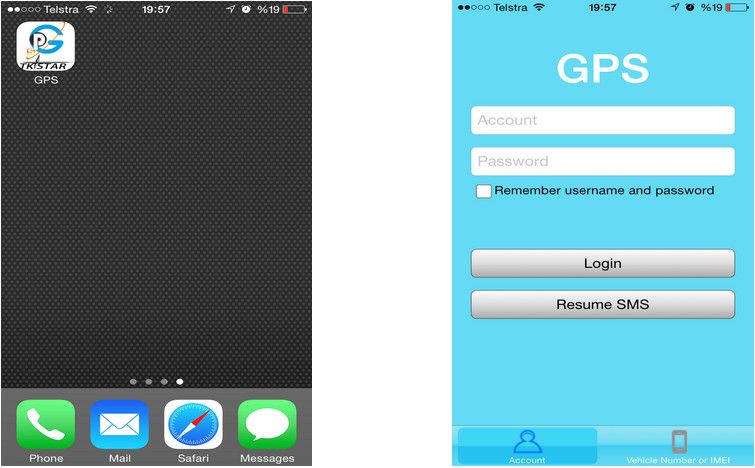 IPHONE & ANDROID APPLICATION

The TkSTAR GPS has a free downloadable app for your mobile phone. The app is compatible with iPhone and Android phones. Login to the app using the IMEI number and password provided inside the user guide.
SMS TRACKING
SMS tracking for the TKSTAR is very simple. Ring the number of the sim card that installed in the tracker, it will ring once and then cut off. Within 1-2 minutes you will receive a SMS reply. The SMS will include a website URL link, click on this link and it will take you to your device location on google maps.

The sim card must have credit or free messages for you to receive the SMS.
Frequently Asked Questions:

1- Can I use this device in United States?
-The tracker is quad-band so it can be used in all over the world with 2G GSM SIM card.

2- Do I need a SIM card? If so how much will it cost monthly?
-This device needs a SIM card to transfer the data or to make two way communication. The average internet data usage is around 30MB. Most people get prepaid SIM cards with the lowest package option which is around $10 per month.

3- How can I track the device?
-To track the item, you can dial the SIM card's number once to get the text message with the google map link or you can use IOS/Android app/web page to live track.

4- How long does the battery last?
- The battery life of the TkStar is 72hrs in active use mode and 124hrs in energy saving (sleep) mode.