Realtime track your car, Get street name from cell phone for google maps ,configurable by PC or SMS remotely.

Support both GPS / GSM station positioning ways.
Support SMS/GPRS/Internet Network data transfer (GPRS/Internet instructions in CD enclosed).
Support GPRS on-line and the line re-connected automatically.
Support work based on existing GSM/GPRS network.
Support for point-to-point, point to group, group-to-group monitoring.

Support 9-36V,so it can be installed on Bus , taxi, truck ,personal car ,business car etc .

Authorized number Single Locating ;
Successive locating automatically;
Voice Surveillance;
Power off alert;
SOS;
Geo-fence;
door alarm;
Sensor alarm;
ACC alarm;
Check the vehicle state;
Movement alert;
Over speed alert;

Quad band 850/900/1800/1900MHZ ,can be used worldwide.

Support configuration by remote terminal.
Detect car on/off remotely control car power and oil by SMS.
Get car window, door status from SMS.
Remote Control,Easier to use.

Easy to operate, install with free configurable software,Free GPRS Monitor software in CD to install in your PC.

No Software use Fee, No Contract, No Activation Fee.

Free GPRS Monitor software in CD to install in your PC

Hardware description

1. GSM Antenna jack

2. SIM card slot

3. SIM card slot Pop-up switch

4. Monitor jack

5. GPS Antenna jack

6. Sensor jack

7. External Connection jack

8. Power/GSM/GPS LED indicator

9. Backup battery switch

10. Remote control receiver antenna

Option:For model TK103B only


Track via SMS on your phone:
Get one SMS including: Lat/lon, speed, time remainning battery power and a link by clicking which you will be leaded to a Google Map on your phone screen, you can clearly see where your tracking target is.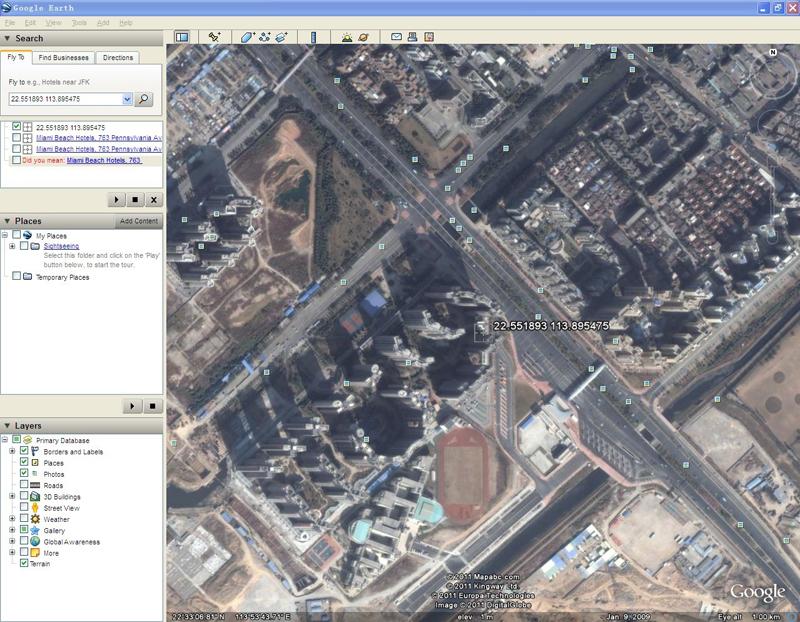 Track on our online tracking website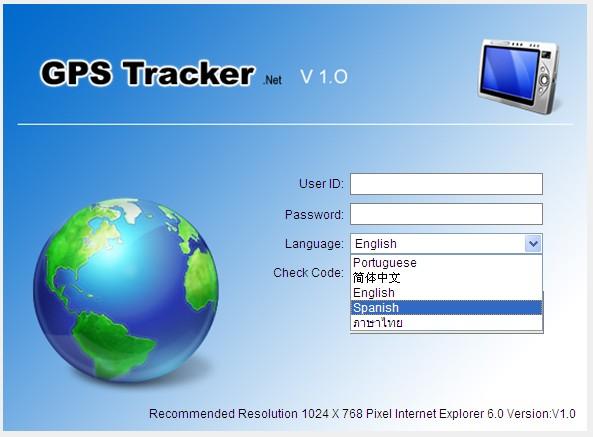 website supports English,Portuguese,Spanish,Thai,Simplified Chinese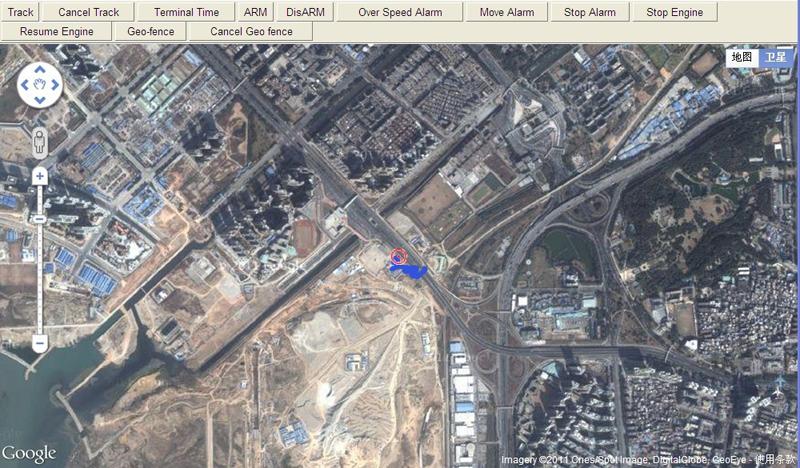 Click Funcation button on the top to easily send command to tracker and magnify ( Click + ) to see a clear route your car travelled, see following picture: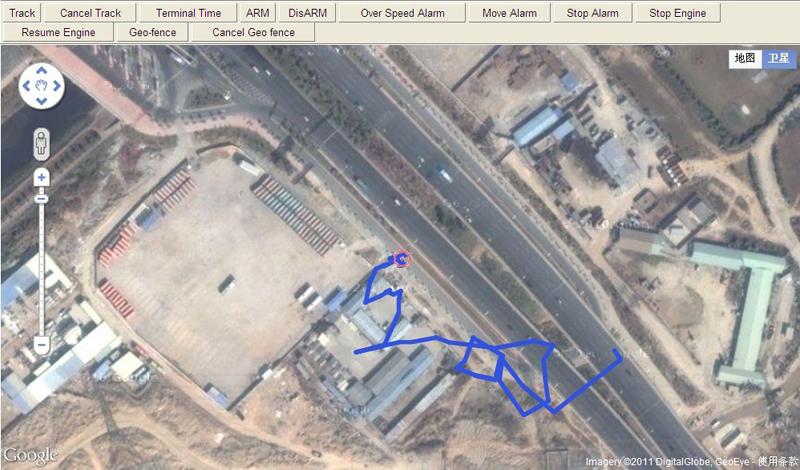 Specification
content specification
Dim. 83*54*26mm
Weight 115g
Network GSM/GPRS
Band 850/900/1800/1900Mhz
GPS chip SIRF3 chip
GSM/GPRS Simcom300d or Simcom340d
GPS sensitivity -159dBm
GPS accuracy 5m
Time to first fix Cold status 45s
Warm status 35s
Hot status 1s
Voltage of car power system 12V input
Car charger output Cut off the power and the oil system and control the power system?0V
Car power input door 0V?Negative trigger?or 12V?positive trigger?
ACC: 12V
sensor?0V
SOS button?0V
Battery Chargeable changeable 3.7V 800mAh Li-ion battery
Storage Temp. -40°C to +85°C
Operation Temp. -20°C to +55°C
Humidity 5%--95% non-condensing
1) Make sure the SIM card is compatible (only 2G, 2.5G, 2.75G SIM cards work)
2) Make sure there is money left on the SIM card and that it has not expired
3) Make sure there is no PIN code associated with the SIM card
4) Make sure roaming is enabled on your SIM account if you are in a different country
Packaging including
1.Genuine Box
2.GPS TRACKER FOR CAR
3.GPS Antenna 5 meters long
4.GSM Antenna 3 meters long
5.Harness
6.Plug 10 PIN
7.Relay
8.User Manuals (English)
9.Remote control